One of the most common questions I get as a hand-lettering artist is, "What calligraphy pens do you like?" I have definitely gravitated toward certain brands in the past but have really wanted to try new pens.I'm Haley with Heinen Designs, and I was so excited when Ohuhu sent me their new line of calligraphy pens. I was extremely impressed with how many lettering styles I could create with them.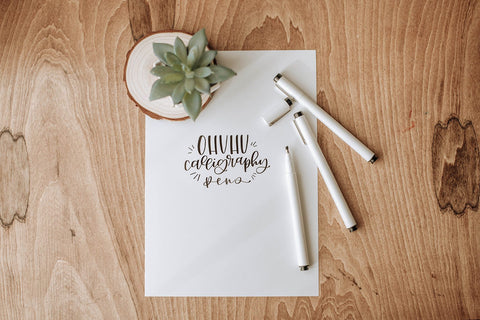 What's Included in the Set?                    
The Ohuhu reputation of high-quality products continues with their set of calligraphy pens. The package comes with eight different pens.
The first five have flexible tips in varying sizes, giving you artistic freedom in your lettering styles. The last three have a blunt chisel tip, allowing you that perfect monoline look or thick block letters.
I love that the package includes so many brush pen options. I will be using these for everything from my daily planner, to journaling, to custom business orders. The chisel tips are fun to play around with, making the possibilities of styles in this set seemingly endless. I'm so glad that Ohuhu finally came out with these!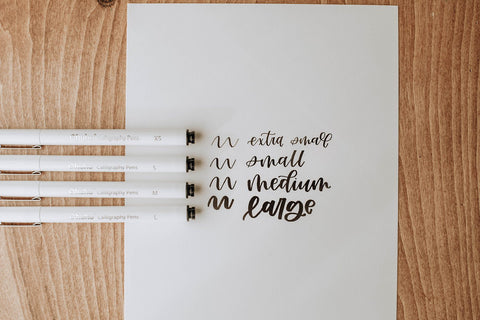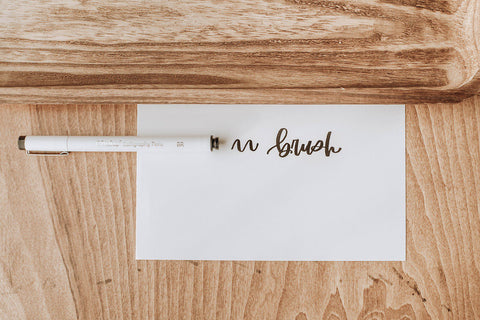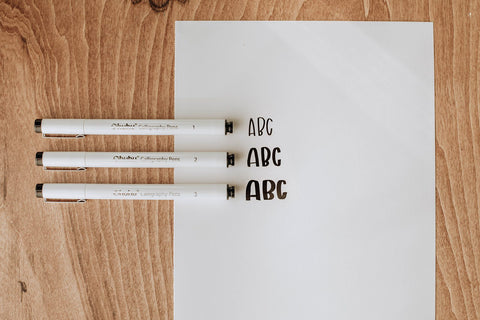 Applying the Basic Principle of Lettering
There are many different types of modern hand-lettering, and that's what makes it fun. You can look at any letter in the alphabet and think of ten distinct ways to write the same letter while adding your own flair or style to it.
No matter how you use your Ohuhu calligraphy pens, there is one basic principle that you need to know. The photo below explains the rule as it applies to upstrokes and downstrokes.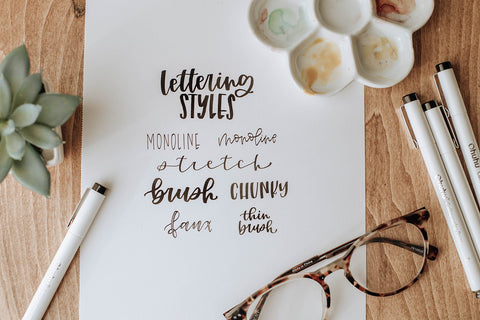 Once the basic principle is understood, we're ready to grab one of the Ohuhu brush-tipped calligraphy pens and start practicing the eight basic strokes, doing about ten of each stroke type.
These "drills" are really essential to getting comfortable with any brush pen as you learn the angle to hold the pen and how much pressure to apply when using it. Just as it is with riding a bike for the first time, you'll need to practice a new skill in order to create muscle memory.
Holding a calligraphy pen for the first time feels awkward and unnatural, but this is why daily drills (even if it's just for five minutes a day) are ideal for growing your confidence in your lettering.
How to Hold the Calligraphy Pens
Since calligraphy pens or brush pens have that flexible tip, you won't hold it the same way you would hold a pencil for writing cursive.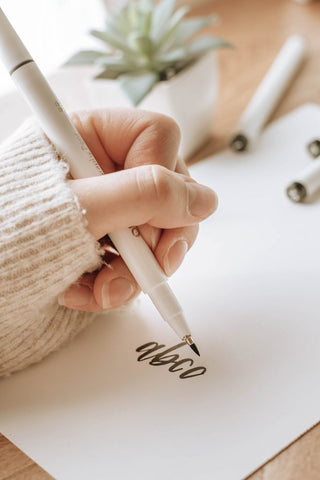 8 Basic Strokes to Practice
Here are the eight basic strokes you'll need to know.
Thin upstroke
Thick downstroke
Overturn
Underturn
Compound curve
Ascending loop
Descending loop
Oval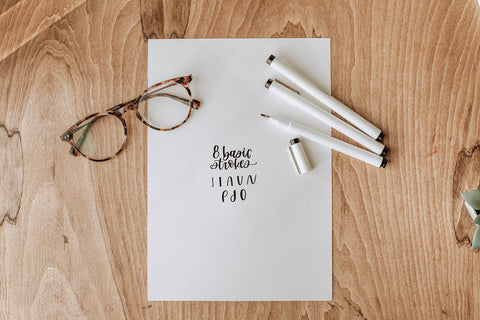 Bounce Lettering: What Is It?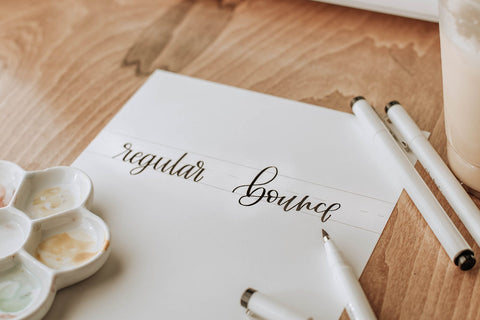 Bounce lettering is a term heard frequently in the lettering community, but what does that really mean?
Bounce lettering sort of "breaks the rules" of traditional calligraphy and is a style I use a lot in my own art. This style of lettering allows the words you create to appear as though they're bouncing along with the page, instead of the more rigid look of regular brush lettering.
It's really fun to play around with how much bounce you add to your words and individual letters, and it's the reason some of my more whimsical lettering styles exist! Here are just a few of the styles you can create with the Ohuhu calligraphy pens: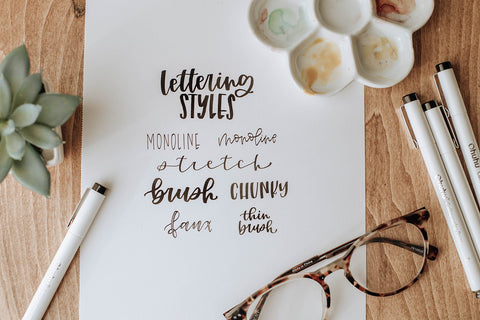 Why I Like Ohuhu Calligraphy Pens
The great thing about the Ohuhu calligraphy pen set is that I have everything I need to create both that trendy modern calligraphy look and the go-to bold look of block letters. As someone who likes to mix fonts in my art, these pens are exactly what I'm looking for. They give great control, and I'm very pleased with their quality as I continue to use them. The saturation is perfect as they glide along with the Ohuhu marker pad. The paper quality works wonderfully with the pens, which for me is a match made in hand-lettering heaven!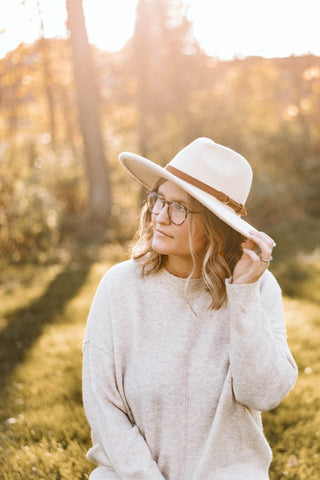 I'm so thankful Ohuhu gave me a chance to review this incredible product, and I hope you can see how fun and relaxing hand-lettering truly is! Grab a cozy beverage, pick up your new set of Ohuhu calligraphy pens and join in the fun!
Haley
Note:This post is from Heinen Designs.