Today we're going to be working on a clover mini wreath for St. Patricks Day. This is a fun and easy décor project to celebrate the day.

Supplies:
Greens:  GY1, G8, G2, G5
Grey and Brown:  WG01, YR4
Paper, pencil, eraser, fineliner, black stamping ink, letter stamps, cardstock circle, 3d foam squares, scissors and dimensional paint (white).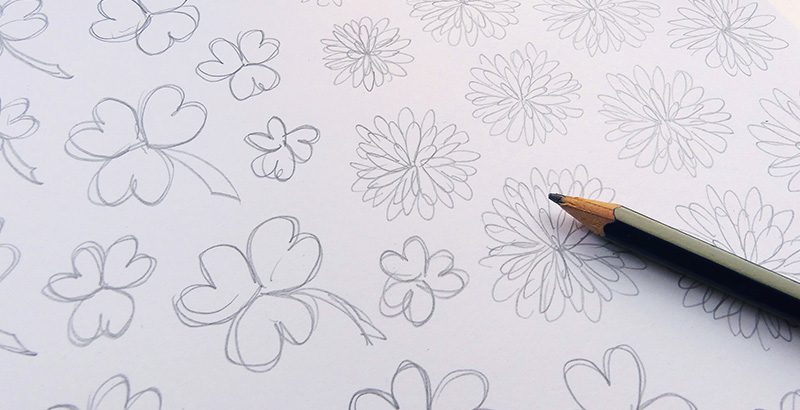 The first step is to sketch out all the elements if you have acrylic or rubber stamps you can also stamp out the objects you want to use in the wreath.  For the project today, I am drawing lots of clover leaves and a few clover flowers. I am varying the size of the elements as I draw them, this will make the wreath look more organic at the end. After sketching the next step is to trace over all the pencil lines with the fine liner.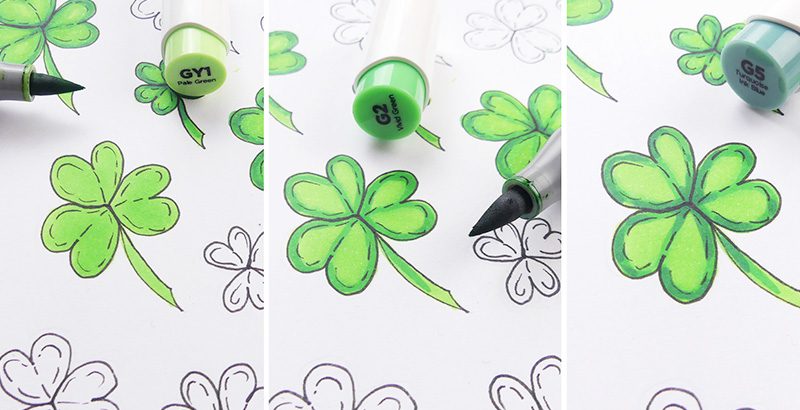 I then gathered together a selection of green Ohuhu brush markers to color in the leaves. Starting first with the lightest green (GY1) I colored a flat layer of color. Then using the darker greens I went around the outside of the leaf to create a shadow and then blended everything together with the lightest green once more.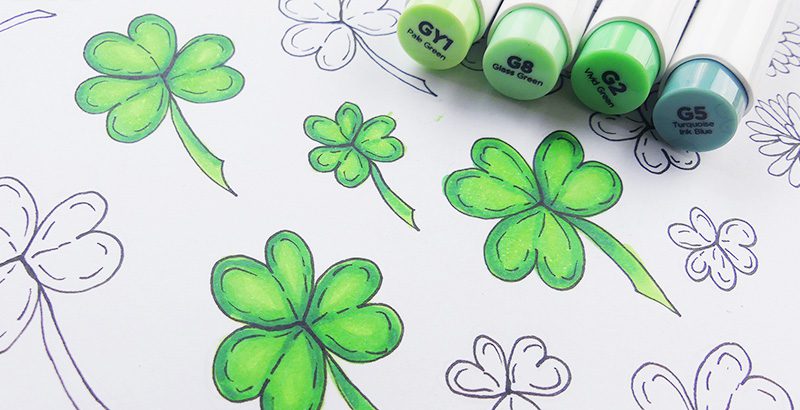 To color in the clover flowers, I used the light grey Ohuhu marker to create a base layer and then added in the brown marker to create some shadows.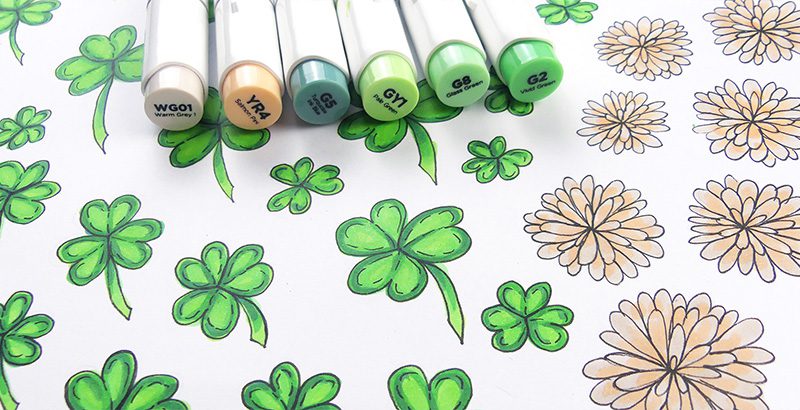 Once the coloring was complete I cut everything out, leaving a small white border around each leaf and flower.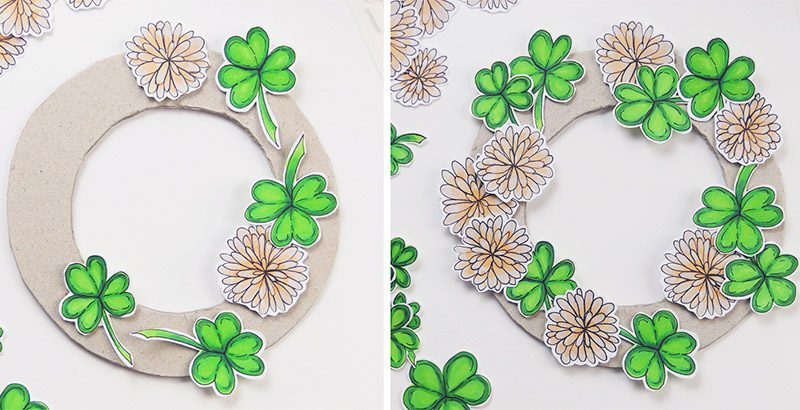 Now it is time to assemble the wreath. I have a cardstock circle template ready (you can make one by tracing a circle onto cardstock with a plate or bowl) and I began to attach the leaves to the template using 3D foam squares. I placed the larger leaves and flowers on the base and layered the smaller ones on top, overlapping the elements and scattering them around the circle.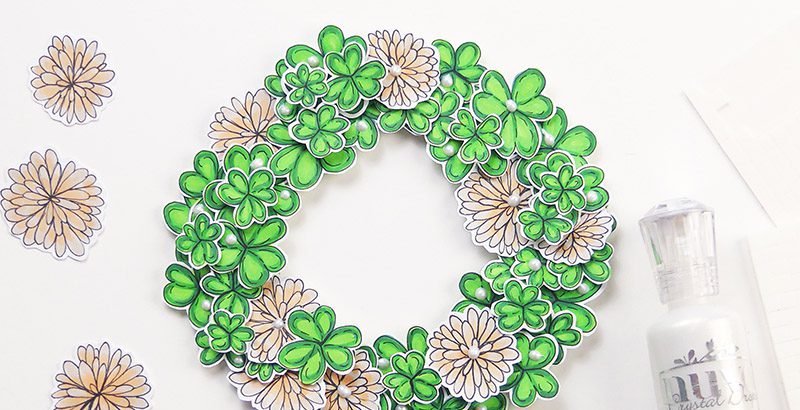 I then added a few drops of dimensional paint into the wreath and stamped out the text. I cut each word out and attached it to the wreath down one side. And then the project was finished. You could hang the mini wreath up on the wall to decorate your home or glue it onto a card to send to a friend. Have fun creating your own St. Patrick's Day clover wreath!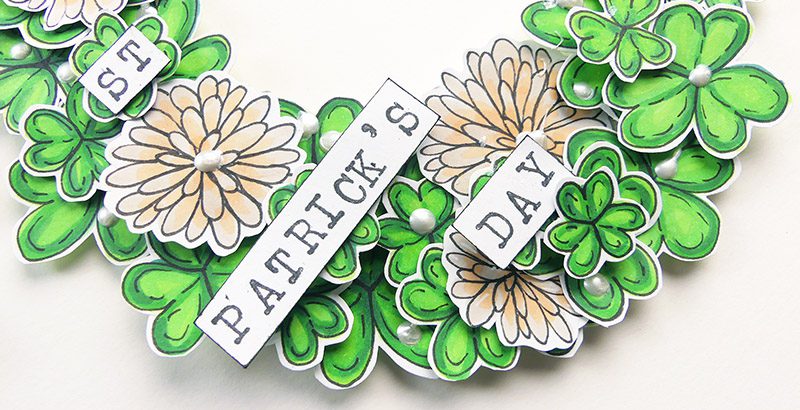 Note:This post is from windyiris.